Mini quiche with tomatoes Eline, goat cheese and mint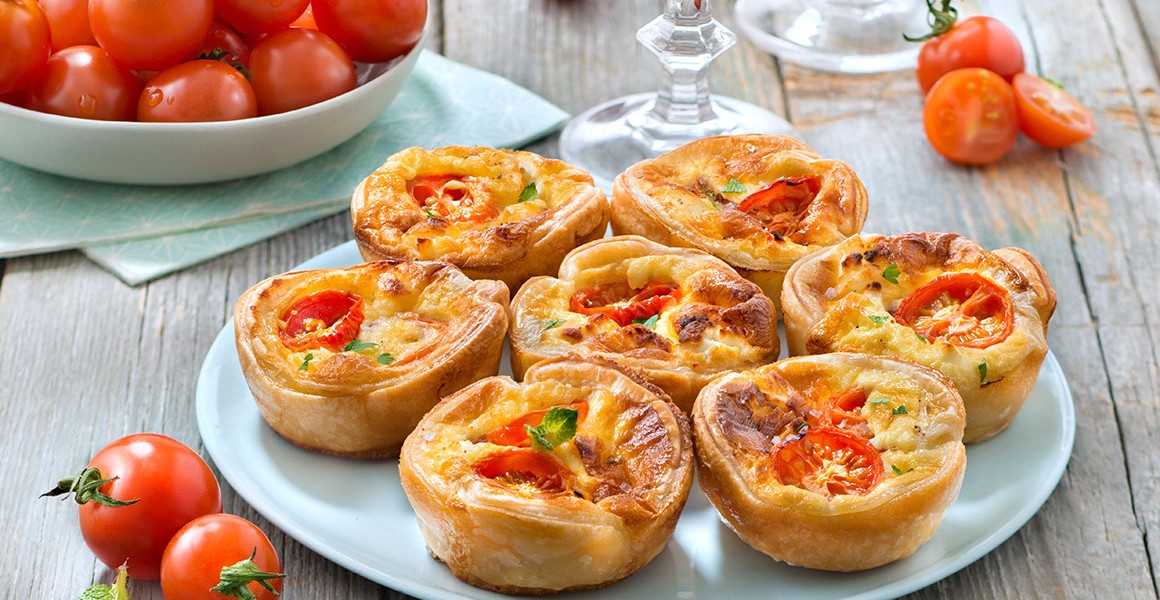 Easy

5 6 to people

20 mins

20 mins
Preparation
Step 1 : Preheat the oven at 200 ° C for 15 at 20 minutes.
Step 2 : Leaf and chop mint. Cut the sliced ​​Eline tomatoes.
Step 3 In a bowl, combine eggs, milk, cream and crumbled goat cheese, mint, salt and pepper.
Step 4 : Unroll the 2 puff pastry, and using a cookie cutter or a glass, cut 6 to 7 discs in each dough. Garnish a muffin tin or small pie pans with the dough discs, and prick them with a fork.
Step 5 : Spread the slices of tomatoes Eline then the goat mixture.
Step 6 : Bake and cook 20 min while watching.
Step 7 When the mini quiches are golden brown, remove from the oven.
Azura products used for the recipe