Spanish black rice with chorizo ​​and Azura cherry tomatoes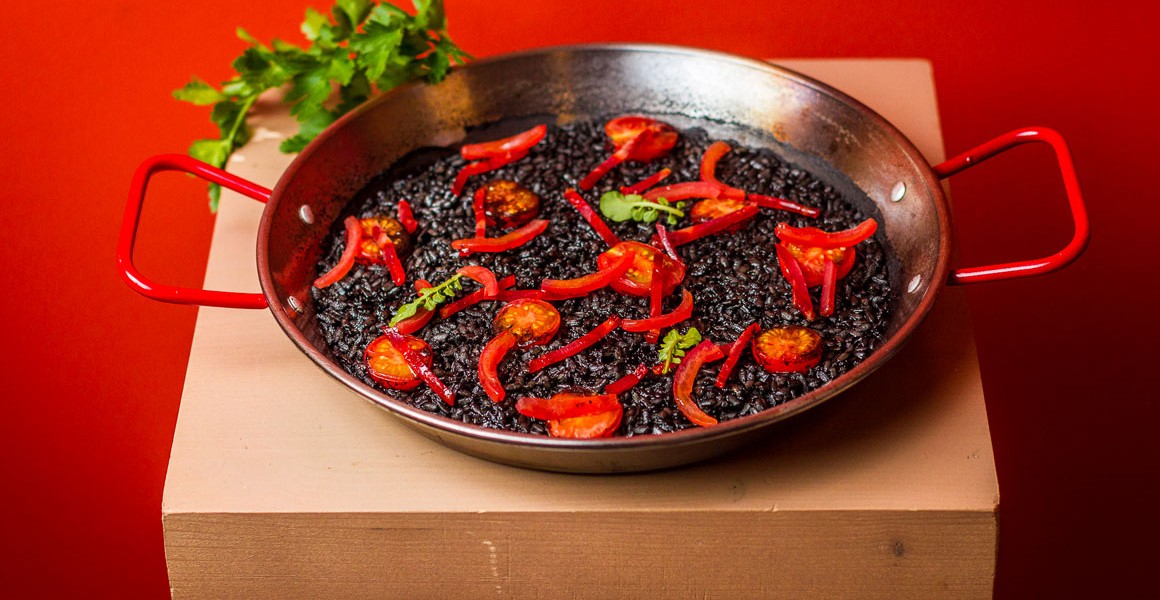 Easy

4 guests

30 mins

15 mins
Preparation
Step 1 : Brown the chopped onion, chorizo ​​cut in cubes, chopped garlic, olive oil, and a spoon of cuttlefish ink. Salt and pepper. Add the rice and once it is transparent, add the squid ink and wet with the hot broth
Step 2 : Arrange on the rice half the tomatoes cut in thin slices and put in the oven 15 minutes (the temperature varies according to the quantity of rice). Cook until the rice has absorbed the broth.
Step 3 : At the end of the oven let stand 5 minutes and arrange the rest of the tomatoes cut into sticks. Sprinkle generously with olive oil
Azura products used for the recipe
Other recipe ideas ...