Our Projects and Our Partner
Our Projects and Our Partner

Azura's offsetting of CO2 emissions translates into the Group's support for two strong projects, in line with its values.
A Wind Farm in Morocco
1. The construction of a wind farm in the Tangier-Tetouan region in Morocco
This project is Gold Standard CER certified.
This wind energy project in northern Morocco increases the proportion of renewable energy in the national grid, while contributing to the sustainable and global development of the region. The wind farm comprises 40 turbines with a nominal unit capacity of three megawatts, for a total capacity of 120 megawatts. It produces an average of 296,100 megawatt hours per year with a load factor of 28.17%, which are fed into the national grid. The project contributes significantly to reducing the share of electricity generated from fossil fuels in Morocco and helps reduce the country's 95% dependence on imports of coal, petroleum products and natural gas. Using state-of-the-art technology, the project promotes the development of wind power and encourages investment in renewable energy in Morocco. One of the project's main objectives, in addition to reducing greenhouse gases, is to strengthen the role of women in local communities. It improves their social and economic situation and is therefore awarded the "W+" standard.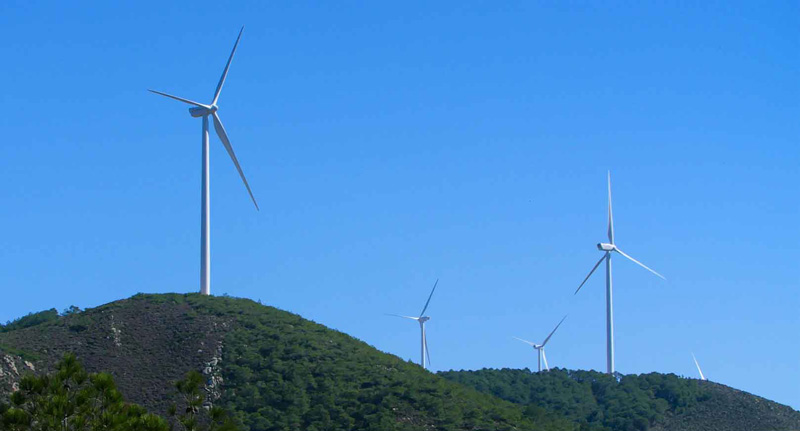 © Photo credit: Climate Partner
Supporting this project contributes to the achievement of eight of the United Nations' Sustainable Development Goals (SDGs):

5 - Gender Equality: Many women in rural communities have never attended school; more than 80% of them can neither read nor write. With the support of the project, four agricultural cooperatives and two craft cooperatives for women are being established and corresponding training courses are being offered.

7 - Affordable And Clean Energy: Diversification of Morocco's national energy supply, reducing dependence on imported fossil fuels.

8 - Decent Work And Economic Growth: Direct and indirect employment opportunities for the construction and operation of the wind farm contribute to reducing the unemployment rate, which is particularly high in rural areas.

9 - Industry, Innovation And Infrastructure: The project facilitates the transfer of modern, clean technologies and promotes local capabilities building for wind power generation.

12 - Responsible Consumption And Production: Wind energy does not cause any emissions of pollutants such as sulphur or nitrogen dioxide. Local air quality has improved considerably.

13 - Climate Action: The project saves approximately 143,000 tons of CO2e per year.

15 - Life On Land: The harmful environmental impacts of energy production from fossil fuels are avoided.

17 - Partnerships For the Goals: Our long-term support makes it possible to carry out sustainable development projects in the South.
The Protection of a Tropical Forest in Peru
2. A project in Tambopata, Peru, which enables 400 families to protect 300,000 hectares of tropical forest through the sustainable cultivation of Brazil nuts.
This project is VCS and CCBS Gold Level Certified.
In this project, families work together to protect the Amazon rainforest -which is their livelihood and the habitat of countless animal and plant species- from deforestation. Thanks to this project, the families receive land rights and thus sustainable sources of income, through the cultivation of Brazil nuts, for example. Illegal logging thus becomes less attractive. The small farmers receive micro-credits, support for marketing and transport, and even advice on further processing possibilities, such as soap and oil production.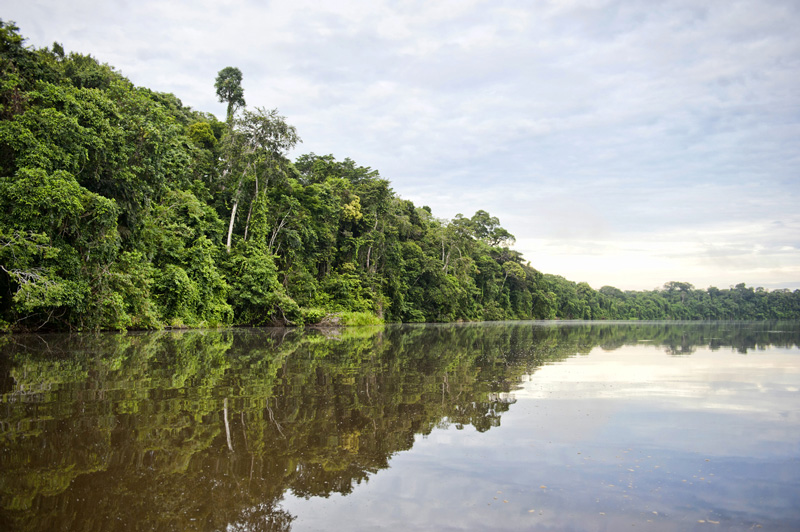 © Photo Credit: Getty Images
Supporting this project contributes to the achievement of six of the United Nations Sustainable Development Goals (SDGs):

2 - Zero Hunger: Training to increase crop yields and environmentally friendly farming methods

5 - Gender Equality: 29 percent of the target group are women, many of whom are single mothers.

8 - Decent Work And Economic Growth: New jobs in forestry monitoring, agriculture, and sales

10 - Reduced Inequalities: Land rights for local farmers

13 - Climate Action: This project helps protect an average of 2,000 square meters of Amazon rainforest, per balanced ton of CO2.

15 - Life On Land: Protection of about one hundred species of birds, fifty species of mammals, thirty species of fish, reptiles and amphibians each, as well as two hundred species of trees and 1,500 other species of plants
Climate partner

© Photo credit: Climate Partner
ClimatePartner is a consulting firm that helps companies measure and reduce their carbon emissions, as well as offset their residual emissions, enabling them to become climate neutral.
ClimatePartner was founded in Munich in 2006 and is currently working with more than 3,000 companies in 35 countries.