clams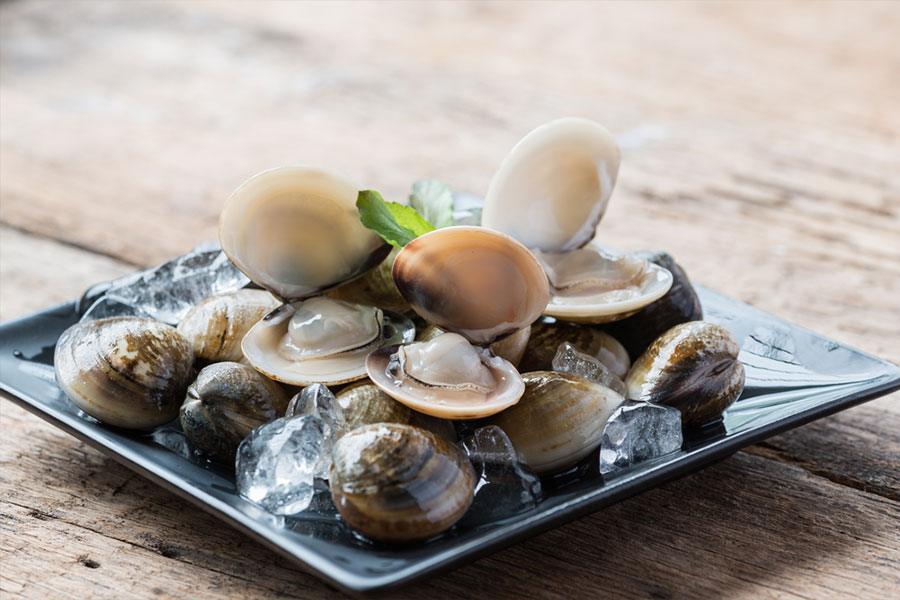 Since 2018, AZURA has invested in the production of high quality clams from the European species Ruditapes Decussatus, by building a hatchery in Morocco.
Clam breeding takes place all year round in the hatchery, where their development is monitored: the small clams will grow and grow in the pond in a controlled environment.
When they have grown sufficiently, they are introduced into the wild to continue their growth ... After 2 years of breeding, they reach their adult size and are harvested.
The clams will then be transported to our European wholesale customers, particularly in Italy and Spain.
Did you know ?
VENERICULTURE, AN UNIQUE NAME ...
Clam farming is called vénériculture. It is a practice of recent culture: it has only existed for about thirty years in Europe.
The clam can occupy a place of choice in a healthy diet, because it is a source of minerals and particularly rich in iron.